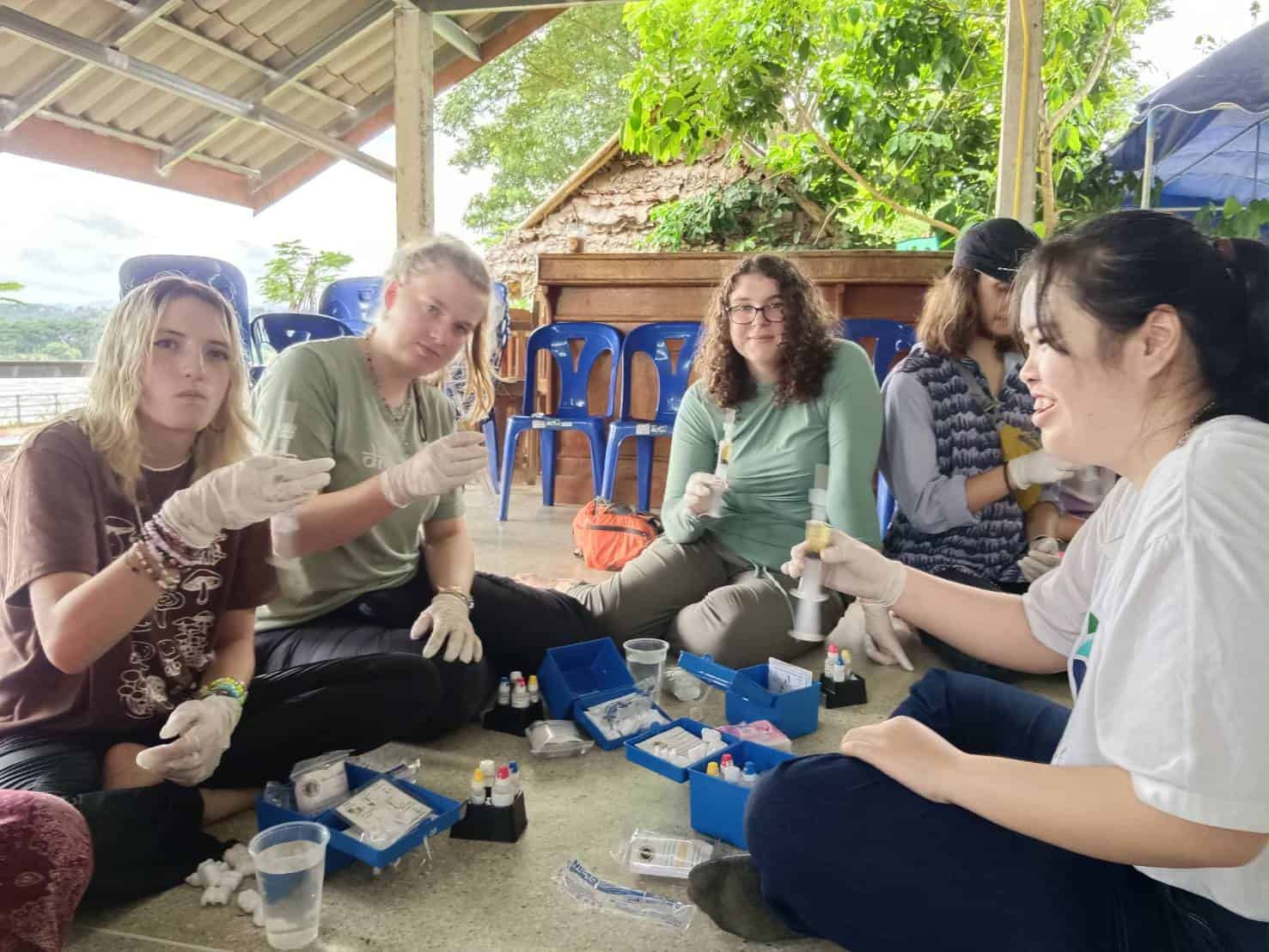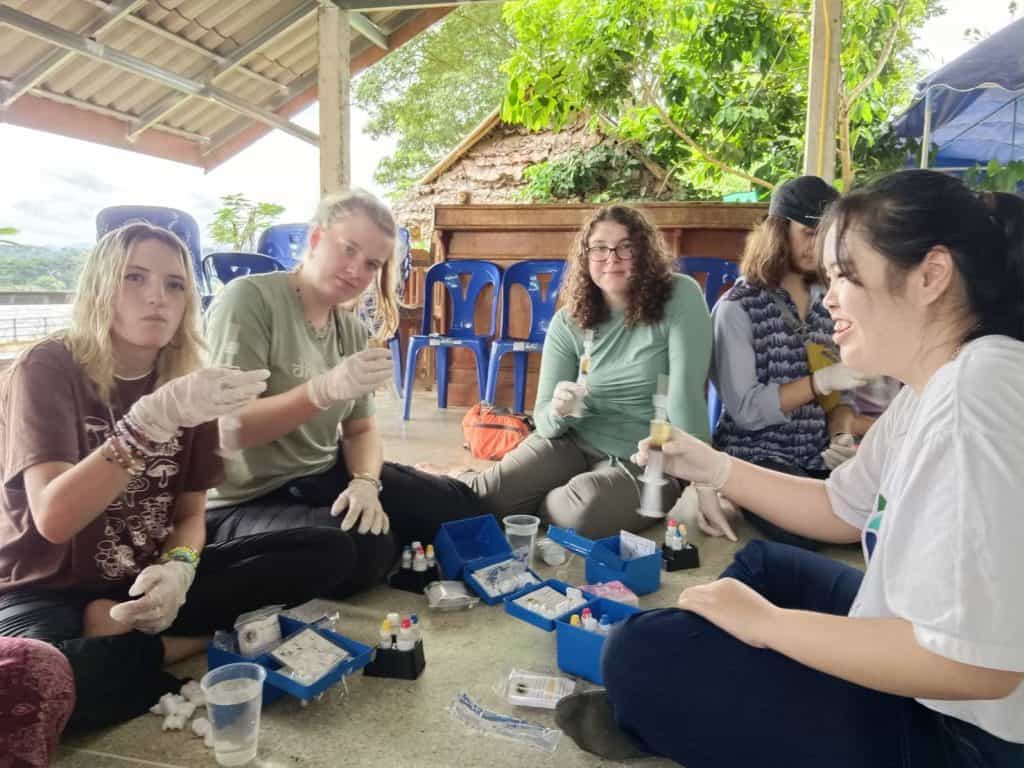 On the 9th-10th of October, 2023, The Mekong School welcomed the 'Where There Be Dragons' (WTBD) youth group from America and Europe. Most students had just graduated from high school and came to learn about the experiences, customs, and traditions of countries along the Mekong River in Southeast Asia.
On the first day, the visiting teenagers learned about historical development and changes in the Mekong River Basin, and how hydroelectric dams located upstream have affected the area downstream. Thai and visiting youth got to know each other during exchange activities, and while measuring water quality in the Mekong River. Mekong Youth representatives gave a demonstration to visitors on how to evaluate water quality. Everyone participated in the experiment with great interest, and during the process, everyone enjoyed themselves and said they learned a lot.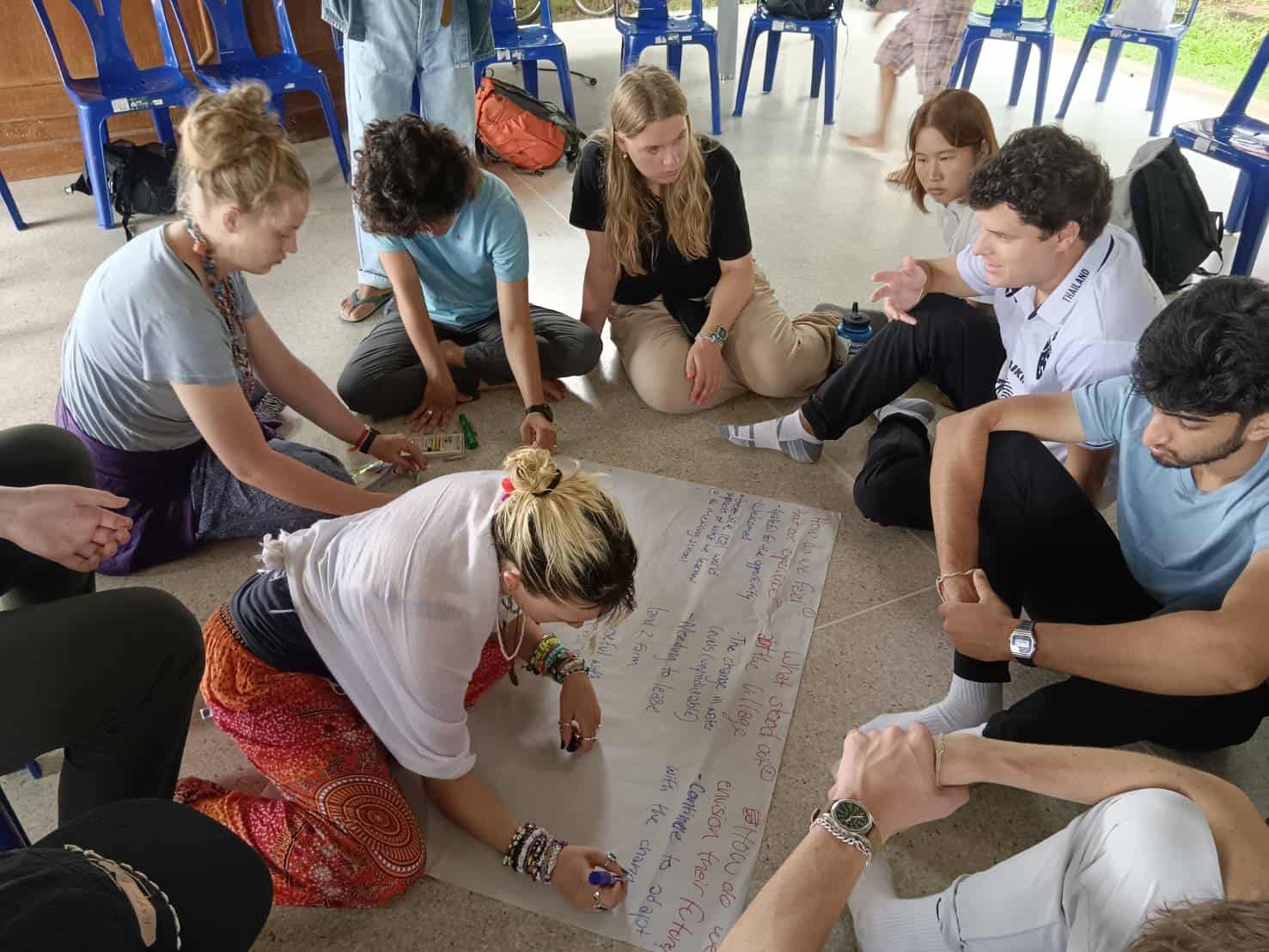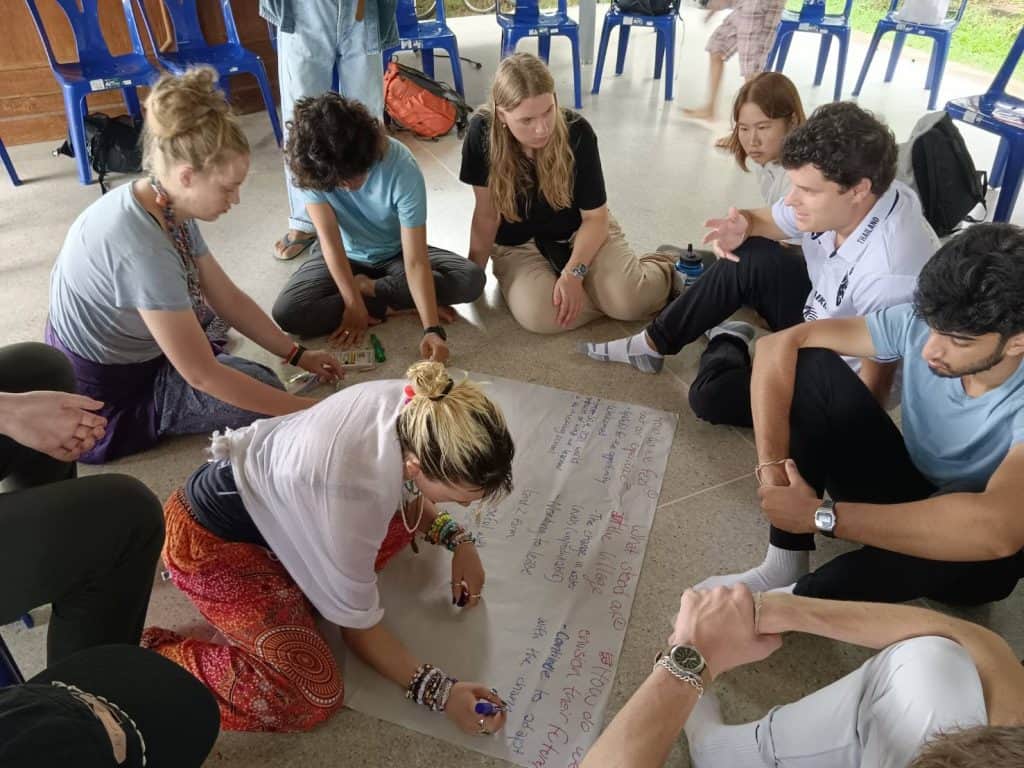 In the afternoon, everyone took a boat from Mekong School to Pak Ing Tai Village. Both Thai and visiting students were very excited. Some said it was the first time they had gotten so close to the Mekong River. It felt great and surprised them. They talked and laughed happily while capturing beautiful views and moments throughout the trip.
When arriving at Pak Ing Tai Village, the locals welcomed everyone warmly and prepared delicious food. While tasting food, everyone also listened to the history of the local culture and Mekong River development from the village headman. Everyone had an enjoyable afternoon.
During dinner, the local cuisine immediately attracted the visiting students. They discussed what the dish was and what it was made of, but they didn't know how to eat it. So, they didn't start eating until they saw a Thai friend demonstrate how to taste it properly. But when looking at some people's faces, it looked like they were not used to some of the dishes at all.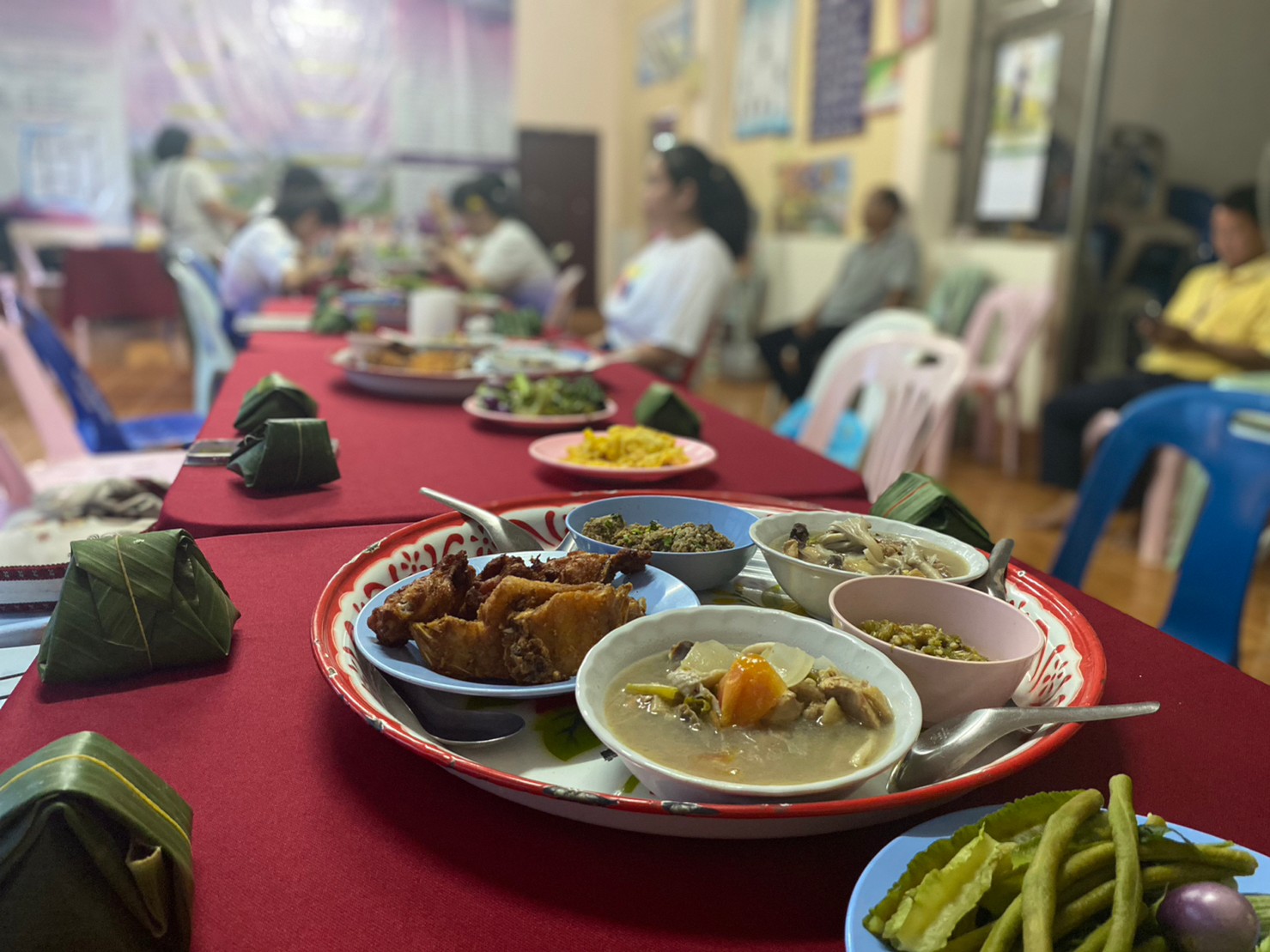 Once the meal was finished, it was time for everyone to relax. As the American students sang, everyone danced to the tunes of the Thai and visiting students. They stood up and joined in the dance, The atmosphere was very lively.
The next morning, everyone arrived back at Mekong School early in the morning. Thai and visiting youth were divided into two groups to present their feelings and thoughts about the activities the day before and asked what are their expectations for the Mekong River in the future.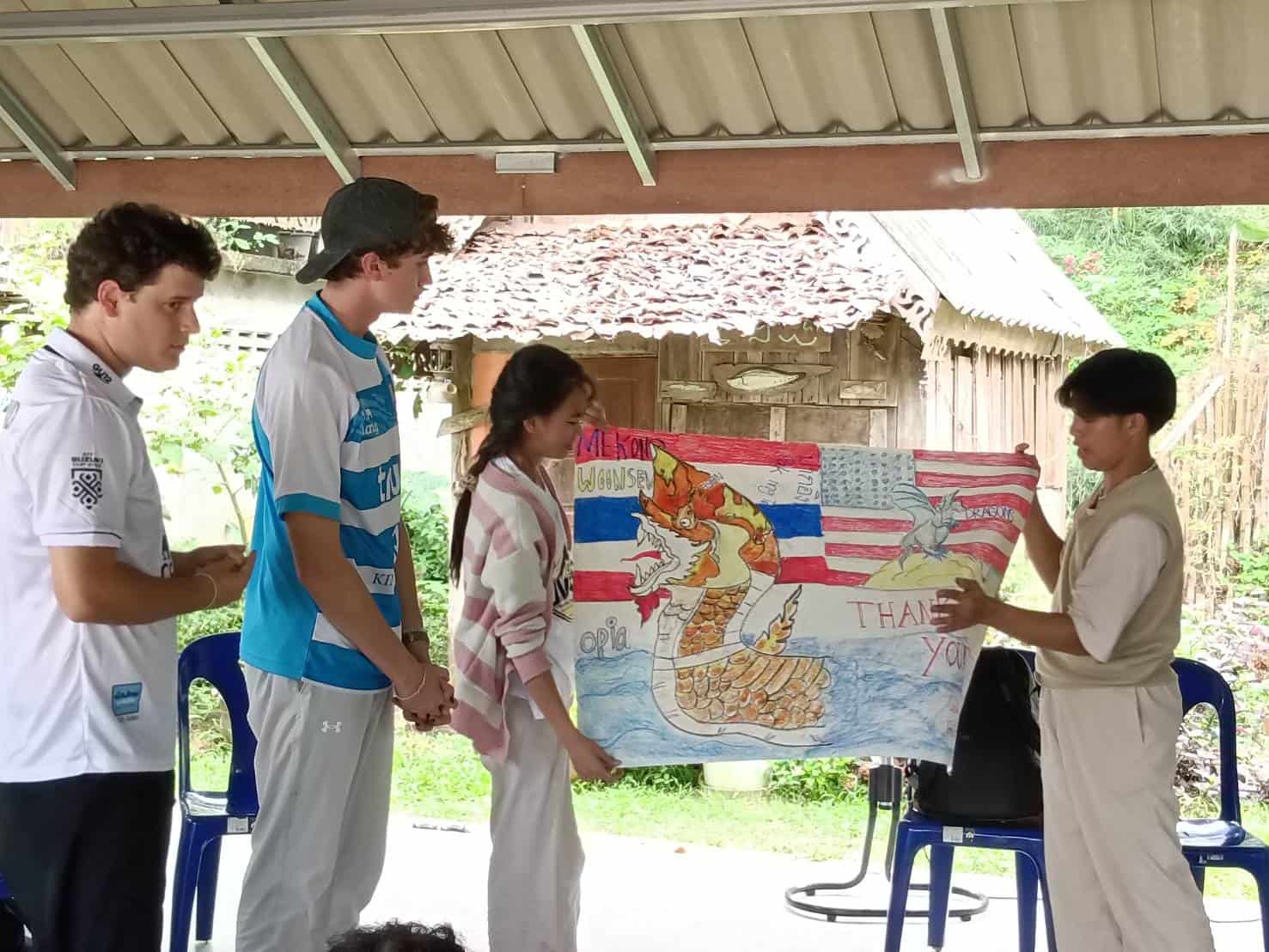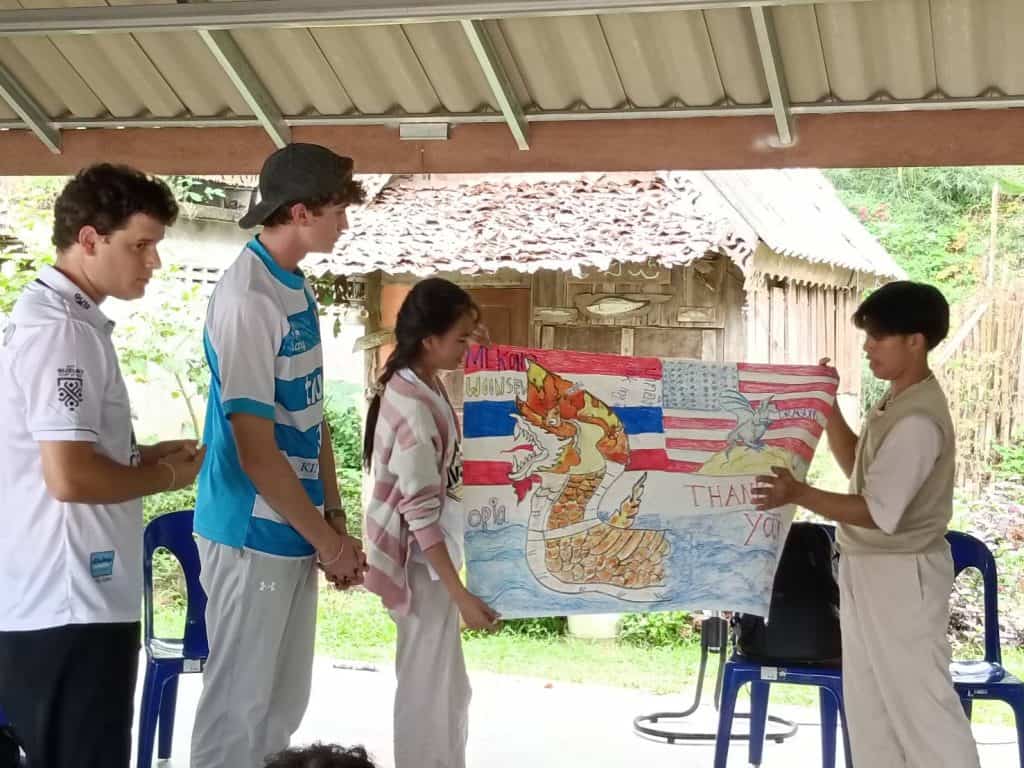 Most said it was a great opportunity and experience. This allowed them to understand the true situation of the Mekong River and gain a lot of knowledge that they could not learn in books. Meanwhile, the youth also offered suggestions and ideas for solving the Mekong River's issues and hoped that the Mekong River would continue to get better.
Report by NamWhan, Edited by Ratana KhumPhorn