Building water sector young leadership network in the Lancang-Mekong region project of the Lancang-Mekong Cooperation 1st Regional Consultation Workshop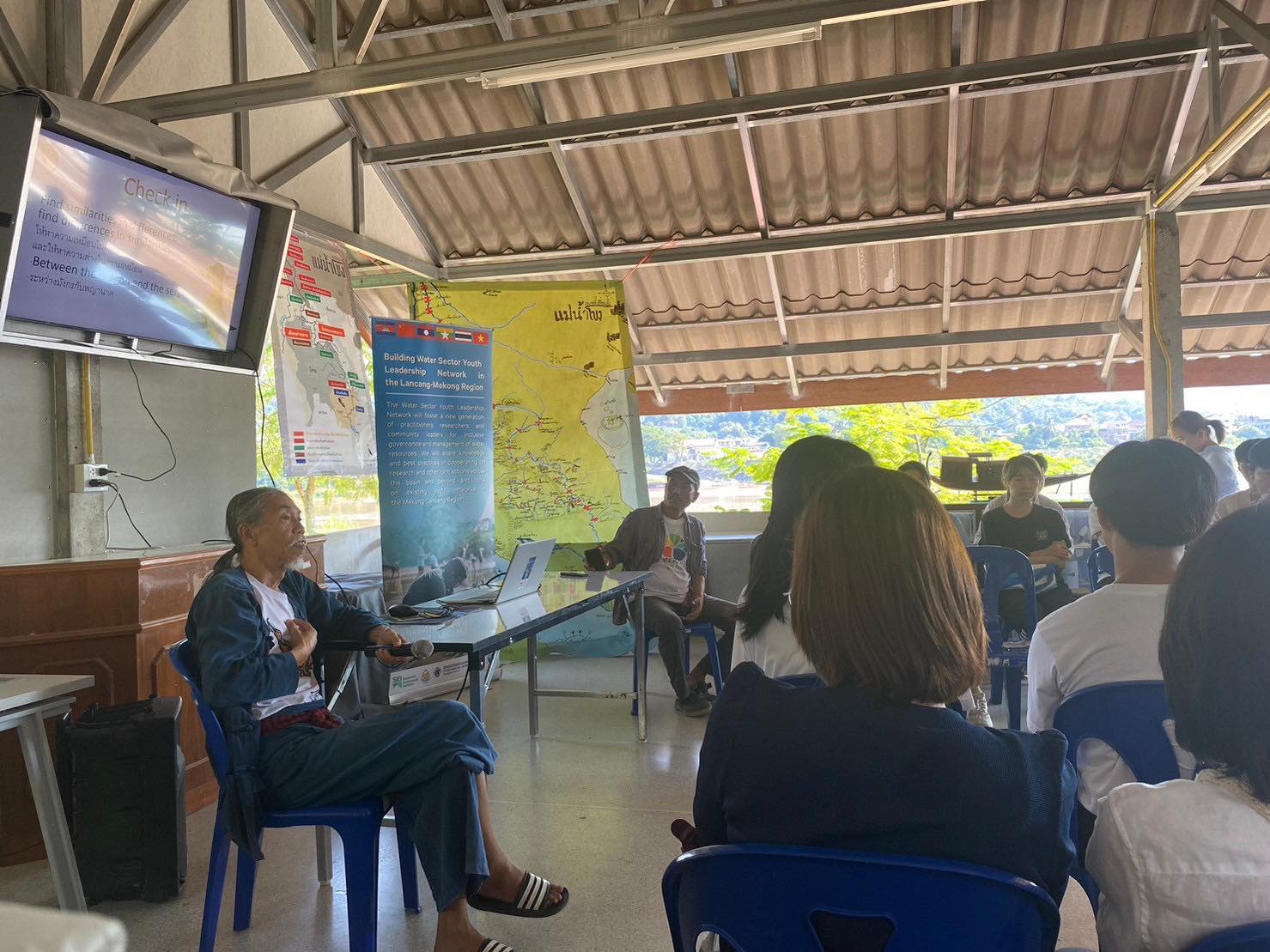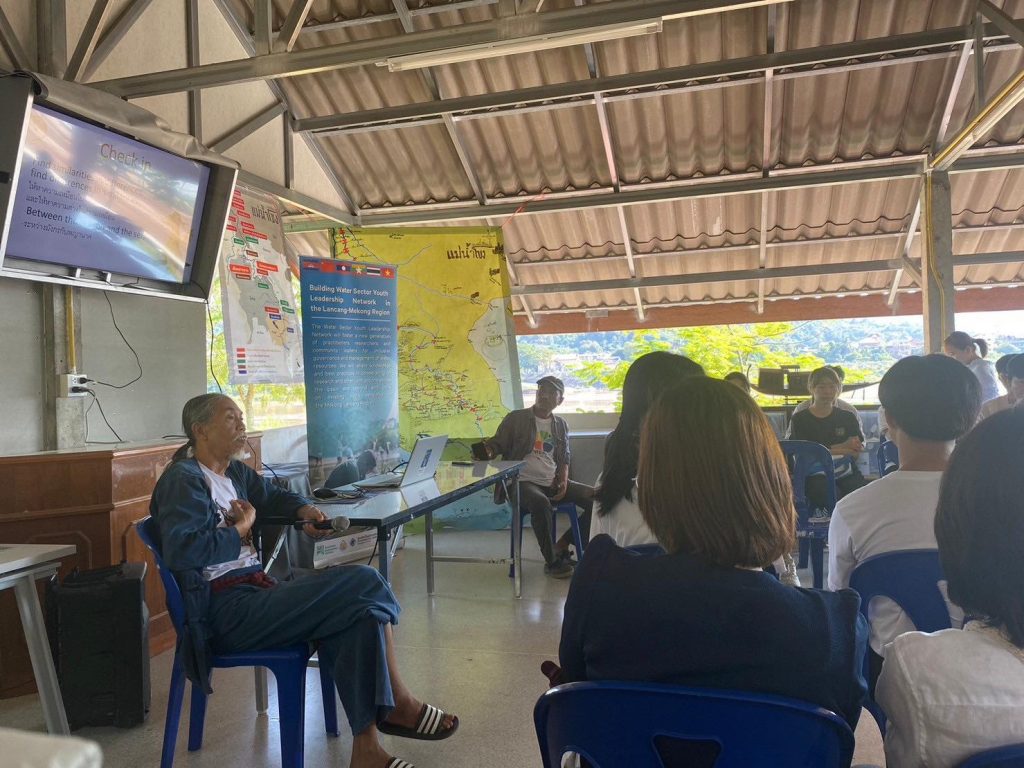 On October 26, 2023, at the Mekong School: Institute of Local Knowledge. Through the coordination of SEI and ONWR, 35 young water management academics from 6 Mekong countries, namely China, Myanmar, Laos, Thailand, Cambodia, and Vietnam, were brought to join and exchange knowledge with the Chiang Khong Conservation group& the Mekong School and more than 10 representatives of the Mekong Youth Network. The field visit of the Mekong Basin Regional Water Management Consultation Workshop was supported by the Chinese government's Lancang-Mekong Cooperation Project (LMC). The objectives of this visit are to exchange opinions on issues related to the Mekong River and study and enhance each country's understanding of the management of the Mekong River, which is the longest and most important river in Southeast Asia.
Nopparat Lamun, project manager and coordinator of the Mekong School Introduced the Mekong School and the Mekong River, its historical development, and the basic situation of the Mekong River. Then organize the process of dividing participants into 4 groups to discuss and debate. "Similarity in difference and difference in similarity between the Nagas and the Dragon" is widely known which Southeast Asia, there is a legend that The Mekong River was formed by Phaya Nak or Nagas long ago. Until then The Nagas also lives at the bottom of the Mekong River all year round. It controls rivers and rainfall and is known as the patron saint of the Mekong River. Because the Nagas are similar to the Dragon (Chinese: 龙王 Long Wang) according to Chinese folk religion. The exchange was fun. Each group presented their results and then discussed further. Both Naga and Dragon beliefs reflect the relationship between the people and nature of the Mekong River. The participants expressed everyone's high hopes for protecting the Mekong River.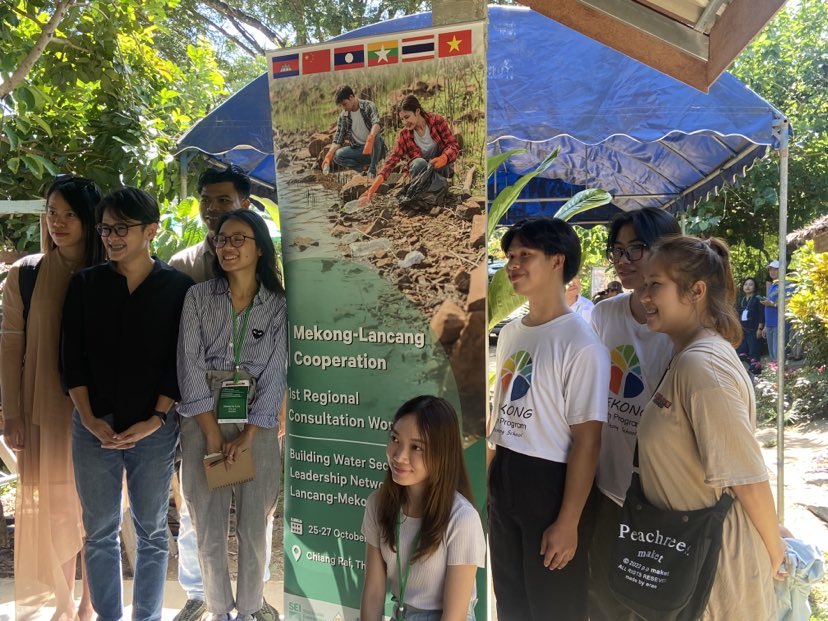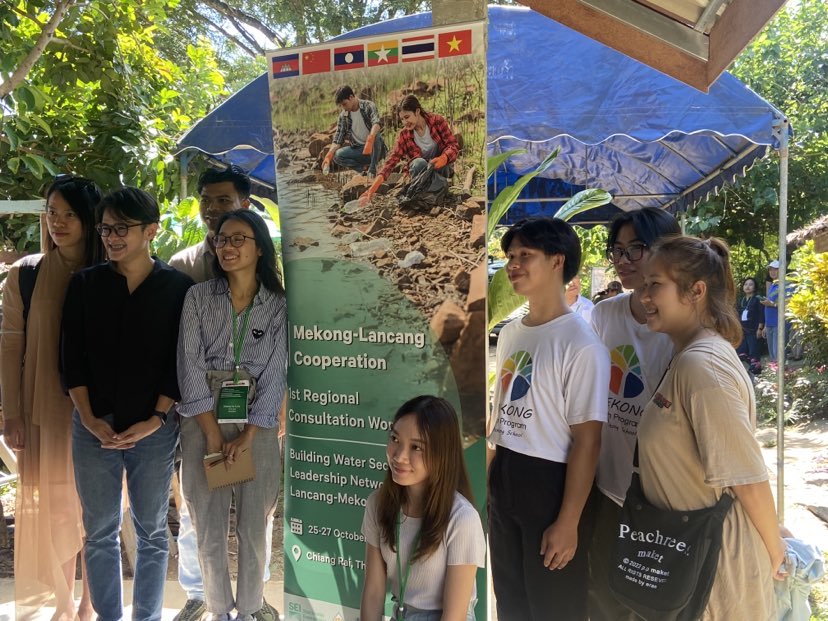 Niwat Roykaew, Chairman of the Rak Chiang Khong Group and Director of the Local Knowledge Institute Tells everyone about the hard work, dedication, and energy that the team has put in to protect the Mekong River over the past two decades. He further said, "The people of all six countries drink water from the same river, so when it comes to protecting the Mekong River, everyone should work together. and negotiate together to solve problems related to the Mekong River."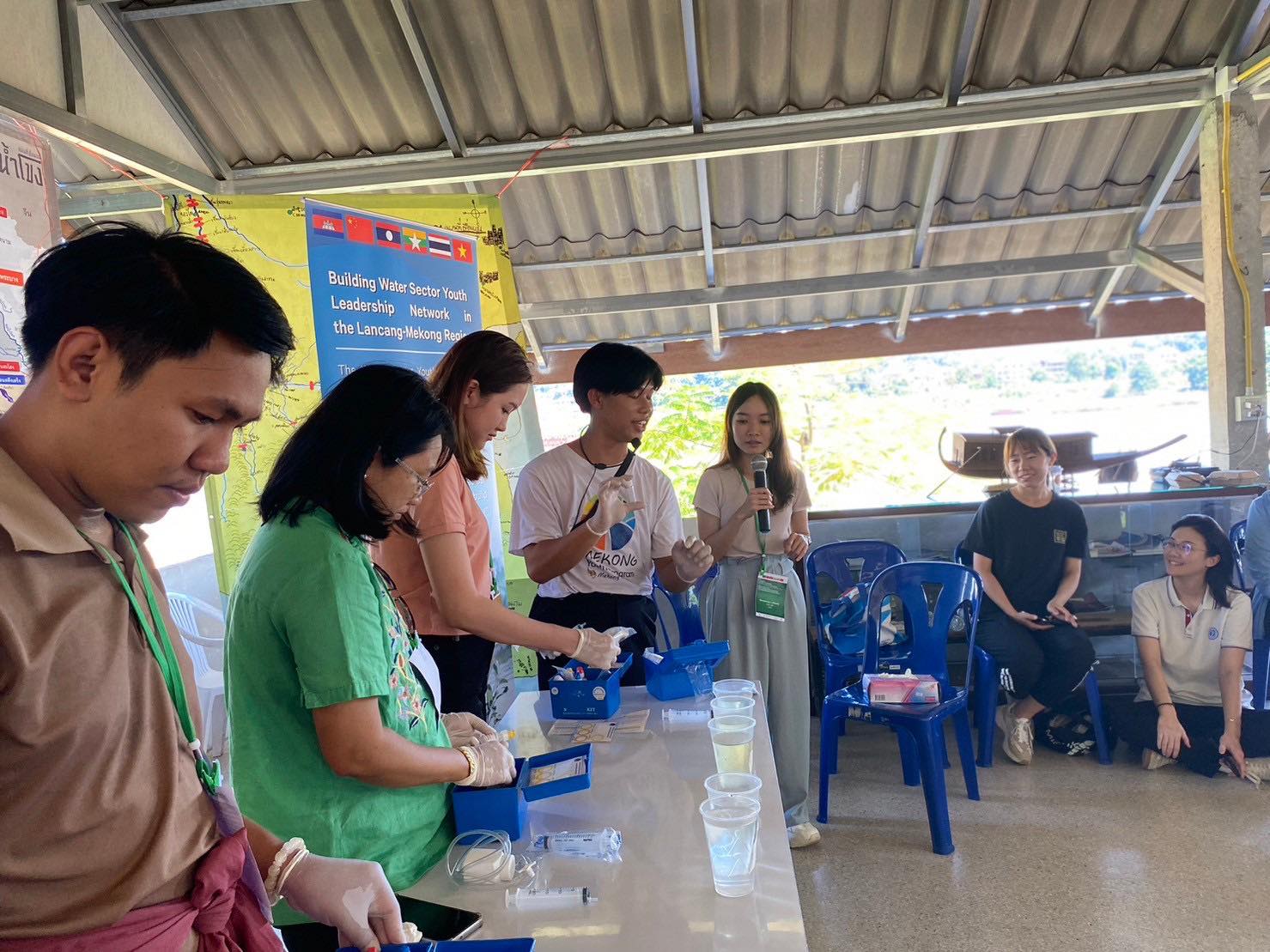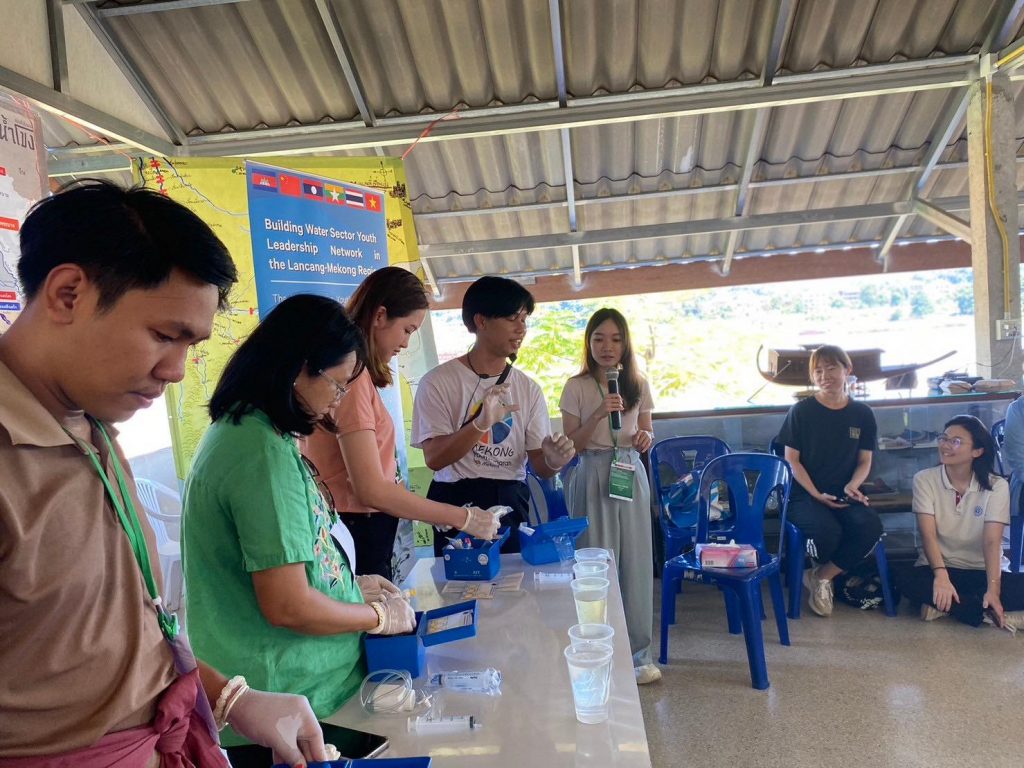 The final activity was conducted by representatives of the Mekong River Youth Project, Chiang Rai Province, Phutthachart Limpisorn and Siriyakorn Kaewket, high school students from Ban Saeo Witthayakhom School, Chiang Saen District.
Nong Phum and Rung demonstrate how to test water quality. Everyone's attention was attracted by the two people's clear explanations. And they all guessed that What were the results of the water quality test? Afterward, everyone talked and took group photos with the Mekong River at the Mekong School. To keep beautiful memories. When lunch was finished, the group headed to their next destination.
---
Report by Dong Zhiwan
Edited by Nopparat Lamun